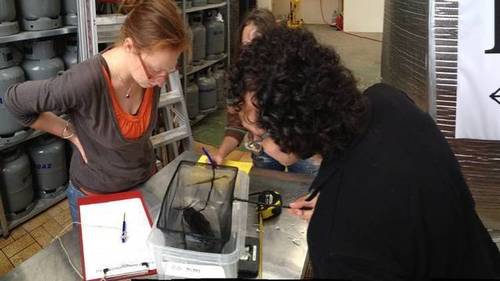 Shit, Better be safe than sorry. For a few weeks now, tower 3 has been having troubles. The water looked cloudy, the fish weren't eating, in fact, they were gasping for air. We measured everything we could, but couldn't find a cause.
Stephen Pond's insight:
This is an interesting article on identifying possible unknown contaminants in an aquaponic system.  Although all the circumstances of the problem are not identified, the way they are proceeding to rectify the problem causing severe trauma to fish and plants is worth reading.  They mention a protocol for clearing up the problem – diluted bleach.  Hopefully the resolution and results will be noted on the future.
Contamination of any type in an aquaponic system is serious. The procedures to identify and fix such a problem are important to understand
See on www.mediamatic.net