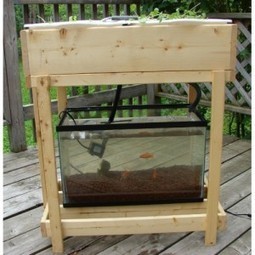 Marijuana aquaponics can easily suit most any space and is capable to use indoors and outside, while having the ability to grow medical marijuana speedily and economically. (RT @CannabisActivis: Eating Fish Poop?
Stephen Pond's insight:
If anyone is going to make determinations in loss of quality between hydroponics and aquaponics, the marijuana growing community will probably be the first to identify it.  There is lots of hydroponic grown food grown commercially, not so much created in commercial aquaponics systems yet. So it is with interest I am watching this technology mature and find out the places where taste is as good or better than hydroponics.  Medicinal marijuana will probably be one of the first fields that determines where the differences may be.
See on www.greencultured.co