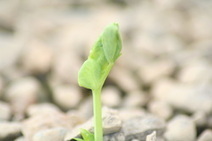 Aquaponics is the natural symbiotic relationship between fish and plants.  Basically, the process involves flowing the water that fish live in to grow-beds in which the plants are contained. …
Stephen Pond's insight:
Interesting page on the ways that aquaponics have been integrated into a working farm and the variety of produce it provides.  While the uses of aquaponics systems are varied, the most interesting part of this page addresses an issue I have wondered about – being able to grow enough fodder to raise other farm animals for protein, not just fish..
While animal protein is harvested with an aquaponics system in the fish, the main interest and growth in popularity of these systems has been for growing vegetables for human consumption.  I have always wondered if the use of an aquaponics system would be viable for other livestock as well.  The volumes of fodder needed for livestock growth are huge and I wondered if it could be done.
Well, it seems that has been accomplished by the Circle Star Ranch – at least in its beginning stages with oats.
See on www.circlestarranch.info